Birmingham Bankruptcy Attorney and law firm Dionne and Dionne Law expand service are to include Birmingham, Tuscaloosa, and all surrounding areas. The firm hopes to put its more than 40 years of combined experience to use for Birmingham area residents.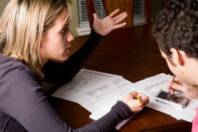 The firm also has expanded its recently launched information portal, BankruptcyLawyerInAlabama.com. The portal serves as a comprehensive source for Birmingham area consumers to find information about bankruptcy solutions and bankruptcy protection. It also offers consumers a way to speak directly with an attorney at the firm to discuss their case without obligation.
As previously announced, the portal includes bankruptcy FAQs on Chapter 7 and Chapter 13. Consumers can also download a free financial analysis form to use in determining the need for bankruptcy.
The web site will be an invaluable resource to Birmingham consumers in finding accessible information to address their bankruptcy questions and gain access to Birmingham bankruptcy lawyers for one-on-one advice.
Melinda Dionne of Dionne & Dionne stated, "By expanding into the Birmingham area we're able to help more Alabama consumers who are in financial distress. Our goal is to put our nearly 40 years of combined experience to work for them. We specifically designed the resources at www.BankruptcyLawyerInAlabama.com to be simple, concise and to offer every consumer something of value."
About Dionne & Dionne Law – Dionne and Dionne Law was founded in 1996 by husband/wife team Don and Melinda Dionne. Don and Melinda tout nearly 40 years of combined experience serving and advising consumers. The firm specializes in bankruptcy, family law, and estate planning services. The firm has offices in Birmingham and Tuscaloosa, Alabama.
Via EPR Network
More Financial press releases