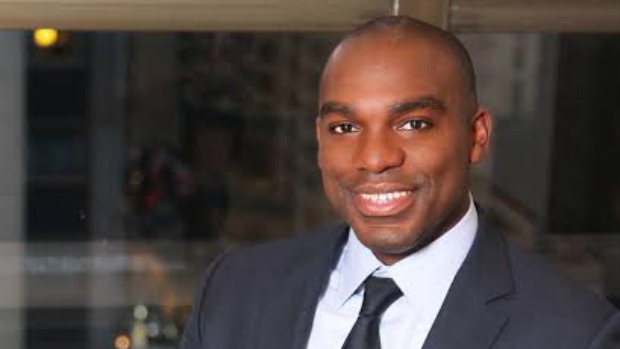 PORTUGAL, 28-Sep-2016 — /EPR FINANCIAL NEWS/ — ABO Capital, a leading international investment firm headquartered in Angola, announced today that its CEO Zandre Campos was named one of the Top 25 Business Influencers and recipient of the Distinguished Business Excellence Award by African Leadership Magazine.
The honor which is in recognition of Mr. Campo's outstanding posturing as one of Africa's top business influencers was celebrated at last night's 7th annual Business Leadership Awards Gala held during the International Forum of African Leadership at St. Regis Hotel, New York, USA.
"It is a great honor to be recognized by an organization who shares a similar mission of promoting innovation, entrepreneurship and development throughout Africa," said Zandre Campos. "We are committed to bringing excellence to Africa through diversification and economic development."
The African Leadership magazine focuses on bringing the best of Africa to a global audience, telling the African story from an African perspective; while evolving solutions to peculiar challenges being faced by the continent today. In addition to being honored at the awards gala, Mr. Campos and the work he is doing in Africa will be featured in a special October 2016 edition of the African Leadership Magazine.
About ABO Capital
ABO Capital, formerly Angola Capital Investments, is an international investment firm that invests in companies in the healthcare, technology, energy, transportation, hospitality and real estate sectors throughout Africa. The mission of ABO Capital is to create global value for developing countries in Africa, while contributing to their economic development.
About Zandre Campos
Zandre de Campos Finda is one of the great, innovative business leaders and global entrepreneurs emerging out of Africa. Currently, he is chairman and CEO of ABO Capital, an international investment firm headquartered in Angola with holdings throughout Africa and Europe. Prior to founding ABO Capital, Mr. Campos was CEO of Nazaki Oil & Gaz S.A. He has held the positions of CEO of the mobile phone company Movicel Telecommunications and an executive in the office of the president of SONAIR, S.A., a subsidiary of Sonangol, Angola's state-owned oil company that oversees oil and gas production. He began his career as a legal advisor with Sonangol Holdings.
SOURCE: EuropaWire