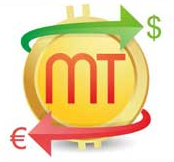 DUBAI, UAE, Aug-28-2017 — /EuropaWire/ — Bit Coin Global FZE is thrilled to announce the initial coin offering (ICO) of its Money Trade Coin as it enters cryptocurrency markets worldwide. Based in the UAE, the organization brings its history of expertise in this space to a global audience in need of a reliable, secure and stable cryptocurrency to utilize as an everyday business solution.
The Money Trade Coin, which can run on fiat currencies as opposed to just bitcoin, represents the future of making payments. Bit Coin Global FZE has already partnered with groups like online malls and ticket booking services across Europe to bring its award-winning technology to consumers.
Blending traditional finances with digital ones, Money Trade Coin incorporates the latest blockchain innovations to provide an ultra-secure wallet through multilevel verifications with the world's first fully cash-backed cryptocurrency, already with a standby letter of credit from top banking institutions. Moving forward, Money Trade Coin will be expanded into the areas of wealth management, debit cards, loans and even higher education, ultimately revolutionizing the way money is managed and payments are made.
The soft launch of the Money Trade Coin was attended by a veritable who's who of well-known figures ranging from elite traders and prominent members of the global business community to Bollywood stars. This fanfare signifies that cryptocurrency is truly entering the mainstream, ushering in a new era of technological and online investment options.
About MoneyTradeCoin:
Visit us to learn about our exciting new cryptocurrency www.moneytradecoin.com
SOURCE: EuropaWire