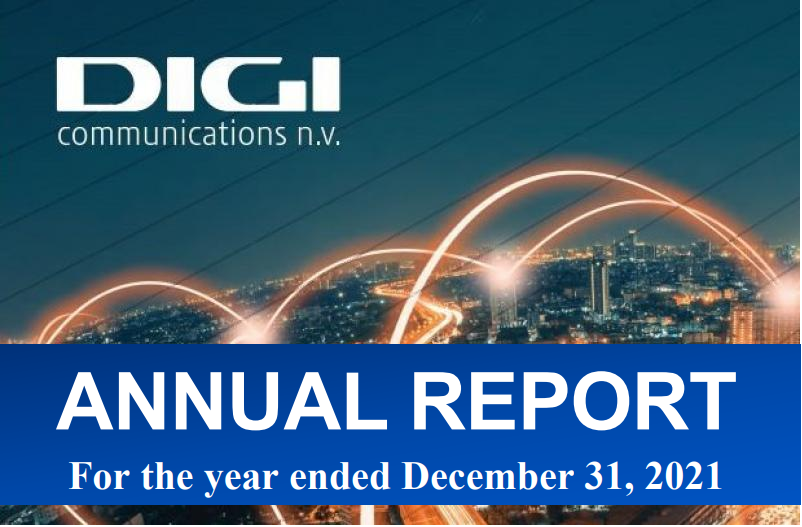 BUCHAREST, Romania, 16-November-2022 — /EPR FINANCIAL NEWS/ — Digi Communications N.V. informs the shareholders and investors that the Annual Financial Report for the year ended December 31, 2021 is available on the Company's website (www.digi-communications.ro), under the section Investor Relations.
For additional information, please contact us at investor.relations@digi-communications.ro.
The up-dated version of the 2021 Annual Report (with Digi Communications NV's statutory consolidated and stand-alone financial statements prepared in accordance with International Financial Reporting Standards ("IFRS") as adopted by the European Union ("EU") and Part 9 of book 2 of the Dutch civil code) replaces and supersedes the non-statutory consolidated Financial Statements issued as per IFRS EU by the Company on 27.05.2022.
About Digi Communications N.V.
We are a European leader in geographically-focused telecommunication solutions, based on the number of revenue generating units ("RGUs") and a leading provider of telecommunication services in Romania and Spain, with a presence also in Italy and Portugal.
SOURCE: EuropaWire